'X-Men 2' Theatrical Poster Online!
[Tuesday, March 11th, 2003]
The theatrical poster for the X-Men sequel - X2 is now online, thanks to Hundland.

Check it out below, and also be sure to check out more 'X2' pictures by visiting the 'X-Men 2 Gallery'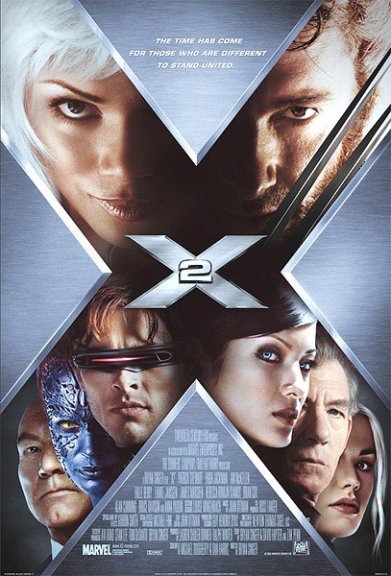 The poster can be seen in cinemas starting from next week.

E-Mail This Article » Share your comments on 'X-Men 2: X2'