Justin Long & Maggie Q Join 'Die Hard 4'
[Friday, September 22nd, 2006]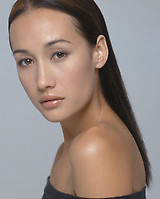 Justin Long and Maggie Q are set to join the cast of 20th Century Fox's forth installment of the 'Die Hard' trilogy - Live Free or Die Hard, says the Hollywood Reporter.

The feature, helmed by Len Wiseman, will see Bruce Willis reprise his role as John McClane. The story centers on an attack on the U.S.' computer infrastructure that begins to shut the country down.

The mysterious figure behind the scheme has figured out every digital angle but never counts on an old-fashioned "analog" McClane. Long will play a smart, younger guy who assists McClane. Q will play a world-class hacker at odds with McClane. Production begins this month.
More On 'Live Free or Die Hard'...


E-Mail This Article » Share your comments on 'Live Free or Die Hard'