Pictures From Tarantinos 'Kill Bill'
[Monday, September 16th, 2002]
Time Magazine Asia have ran a massive article on the Quentin Tarantino's "Kill Bill" which is shooting in China.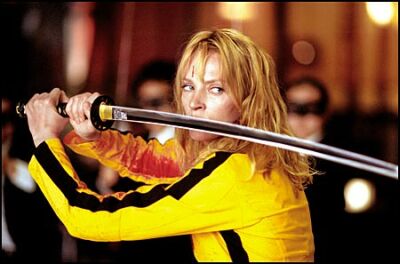 Uma Thurman plays The Bride, an assassin who awakes from a coma to take vengeance on the gangland boss who tried to kill her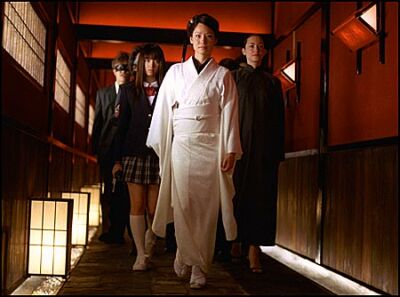 Lucy Liu as O-Ren Ishii, a member of the Deadly Viper Assassination Squad and leader of the Crazy 88 yakuza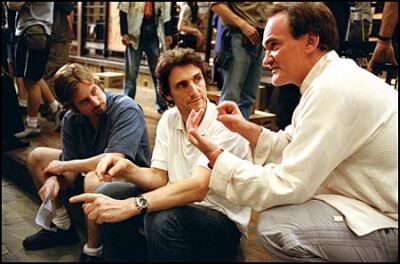 First assistant director Bill Clark, prooducer Lawrence Bender and Quentin Tarantino on the set. The director wants Kill Bill to be an homage to classic martial arts films, down to the right kind of "Samurai blood"

Martial arts master Yuen Wo-ping makes a point to Tarantino. Says master Yuen's assistant, "The hardest thing for us is to remember all those fighting styles we haven't used in 20 years."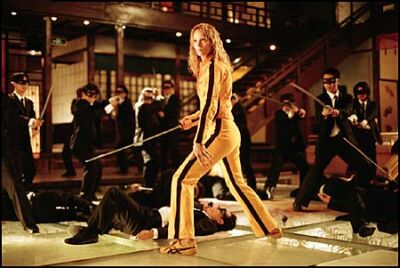 Thurman takes on 76 yakuza in a Tokyo nightclub called the House of Blue Leaves. Director Quentin Tarantino says he wants the fight scene to be "the greatest thing anyone's ever seen."



To read the full article click on the link above.
More On 'Kill Bill: Volume 1'...


E-Mail This Article » Share your comments on 'Kill Bill: Volume 1'